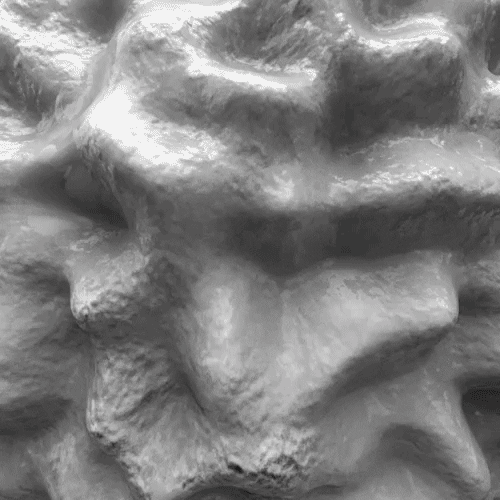 One of the most intelligent, imaginative and riveting sci-fi, action flicks to hit the screens ever, "Terminator 2: Judgment Day" is a classic without equal. What's even more surprising is that "T2" is a sequel of an already great film. Arguably one of the greatest sequels ever made, Terminator 2 builds itself upon a few key ideas that upend the audience's expectations and work like gangbusters with industry-altering technological execution. Even though the Terminator 2 movie was made nearly 30 years ago, almost nothing about it feels dated. And now researchers at the University of Sussex and Swansea University have recently announced that they have applied electrical charges to manipulate liquid metal into 2D shapes. Though still in the early stages of development, the technology is reminiscent of the main antagonist of Terminator 2: Judgment Day- a T-1000 shapeshifting android. Chinese scientists say they have also developed a type of robot powered by liquid metal inspired by T-1000, the self-repairing, shape-shifting killer android from one of Arnold Schwarzenegger's Terminator films.
The T-1000 is described in Terminator 2 as being composed of liquid metal, or a mimetic polyalloy (nanorobotics) that it can manipulate to assume various forms. Aside from being able to camouflage itself by assuming the appearance of a nondescript object or take on the likeness of other humans that it terminates in pursuit of its goals, the T-1000's shapeshifting abilities enable it to form its hands into stabbing blades, slip through physical openings by oozing its liquid form, and instantly reform itself from any physical damage. The T-1000 was created by the Terminator franchise's main antagonist, Skynet, a machine artificial intelligence that directs its robotic creations against the Human Resistance in an all-out war.
Once again real world science is starting to catch up to Science Fiction. Researchers at the University of Sussex and Swansea University have applied electrical charges to manipulate liquid metal into 2D shapes such as letters and a heart. The team says the findings represent an "extremely promising" new class of materials that can be programmed to seamlessly change shape. This open up new possibilities in 'soft robotics' and shape-changing displays.
While the invention might bring to mind the film Terminator 2, in which the villain morphs out of a pool of liquid metal, the creation of 3D shapes is still some way off. More immediate applications could include reprogrammable circuit boards and conductive ink.
Yutaka Tokuda, the Research Associate working on this project at the University of Sussex, has said:
"This is a new class of programmable materials in a liquid state which can dynamically transform from a simple droplet shape to many other complex geometry in a controllable manner. While this work is in its early stages, the compelling evidence of detailed 2D control of liquid metals excites us to explore more potential applications in computer graphics, smart electronics, soft robotics and flexible displays."
The electric fields used to shape the liquid are created by a computer, meaning that the position and shape of the liquid metal can be programmed and controlled dynamically.